"Fresh Talent, Fresh Looks on the Runway at Annual Student Fashion Showcase"
Designer: Caitlin Hartman
"Caitlin Hartman wowed with a collection that struck a balance between structure and softness, and between artificial and organic. Her architectural silhouettes were tempered with gentle sloping curves, while what appeared to be real fauna added a natural touch to the collection. PVC detail combined with moss-covered shoulders—how's that for a bold shoulder?—while plant life decorated a cocoon-shaped top with cutout details that lent the look an airy, textured touch. Hartman's use of synthetic materials such as vinyl, neoprene, and mesh made a surprisingly beautiful combination with the fauna on display. It was conceptual and beautiful, and perhaps even wearable if some of the plant modifications were tempered."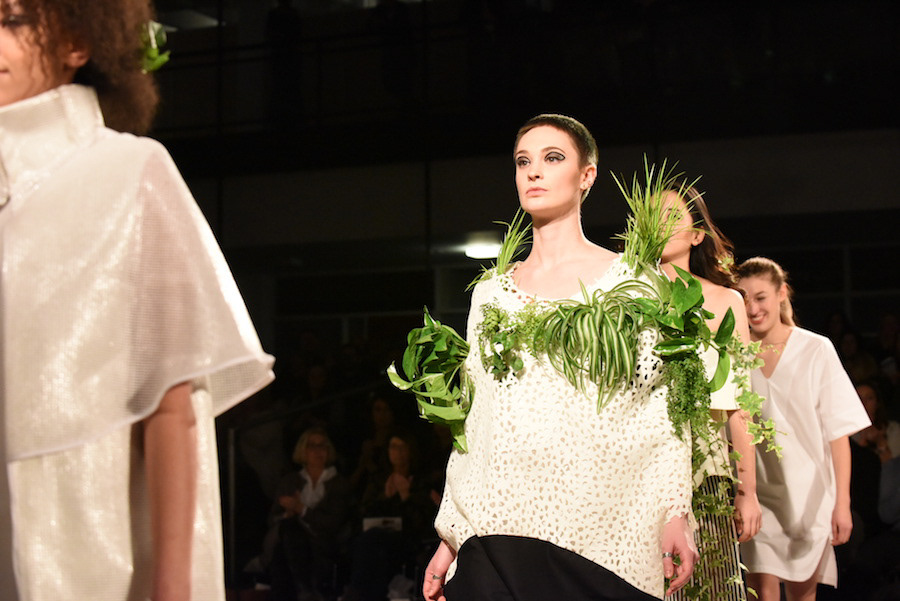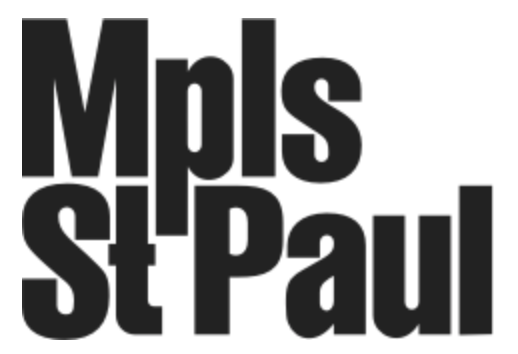 "Plant Fashion and Other Unexpected Designs at U of M Fashion Show"
"This is Now" showcases student designs with a side of social issues.
"A few days before the University of Minnesota's annual student fashion show took place, Caitlin Hartman was still trying to attach live moss, spider plants, and ferns to neoprene and vinyl clothing—without sullying the bright white fabric with soil and water stains. Like the rest of the senior apparel design class, she spent the past year researching, designing, and creating five completed looks for the College of Design's fashion show. Hartman, a sustainable studies minor, incorporated live plants into every look to represent her passion for ethically-made goods. "My collection shows the way industry and nature compete, but can harmonize through sustainable design," she says.
Hartman was one of nearly 20 seniors showcasing their designs at the show, which took place Saturday at Rapson Hall. Titled "This is Now" in honor of its 50th year, the fashion show gave many students their first chance to create an entire collection, style models, and take over the runway in preparation for careers in the fashion world."